Reason for Paying Limited Registration Property Tax
Limited registration property tax is only applicable in cases where the vehicle's registration is renewed but the property tax has not been paid. Because registration renewal and property tax payments are bundled in North Carolina, this typically only applies to vehicles purchased from a dealership that were provided a temporary registration.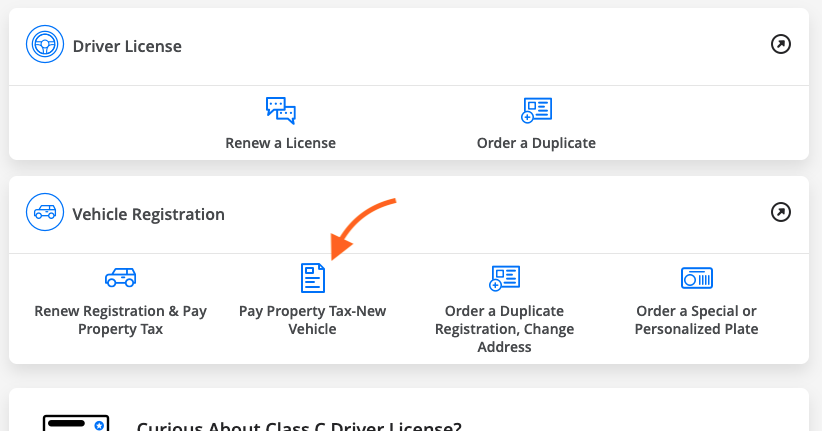 To Pay Limited Registration Property Tax
Search by license plate number and last 5 of title number.
Verify the insurance information.
Confirm or update your residential, mailing, and vehicle addresses.
If you would like to pay for multiple vehicles, select "Add to cart" after the initial cart summary.
Select your payment method and choose "Submit" to bring up the final payment summary.
Click the blue "Pay $(amount)" button at the bottom to complete a tax payment.
You will receive an email receipt, and a receipt will be added to the "Receipts" tab in your myNCDMV profile.