To Renew Multiple Vehicles in a Single Session on myNCDMV
Begin the renewal process and add the first vehicle to your cart. Select the option to add something else to your cart to pay for multiple renewals in a single transaction.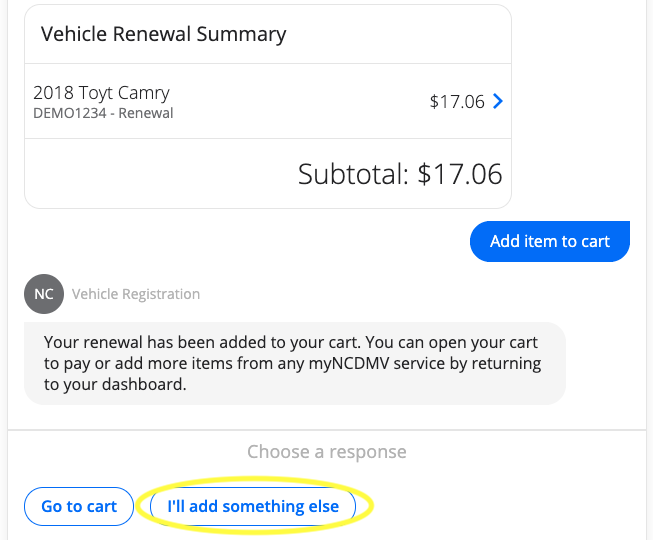 You will be directed back to the dashboard, and can choose add another myNCDMV item to add to your cart.