Renewing multiple vehicles
You can renew more than one vehicle at a time or add additional items to your cart such as duplicates, driver licenses and state ID cards on myNCDMV. Follow the directions below to renew multiple vehicles:
Renew multiple vehicles on myNCDMV
After you review your Vehicle Renewal Summary and click Add item to cart, you'll have the option to add something else.
Click I'll add something else and return to the Dashboard to add another item. If you need to renew another vehicle, select Renew Registration & Pay Property Tax on the dashboard to start the process again, and search for an additional vehicle.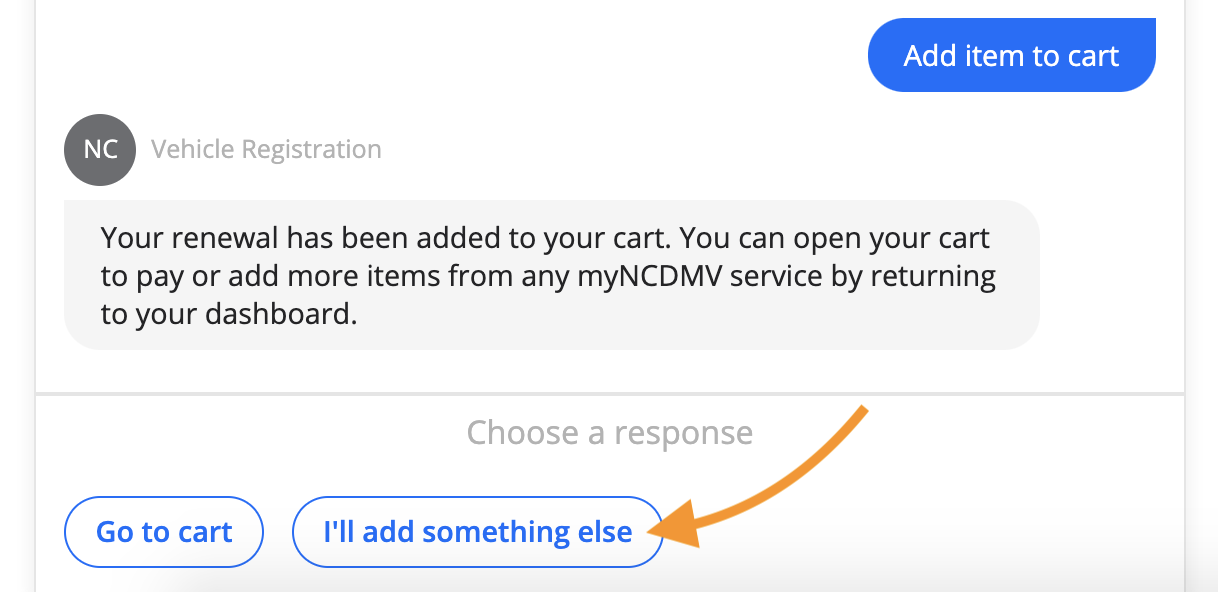 Once you have added all of the items you wish to order, click Go to Cart or select the Cart icon on the top-right corner of the screen to complete the checkout and payment process.
For more information on starting the renewal process, see Renew vehicle registration & pay property tax

.