Address Changes on Vehicle Registrations
The Residential, Mailing, and Vehicle addresses for a vehicle registration can be updated at the time of annual renewal or at any other time by ordering a duplicate registration.
_____________________________________________________________
Why are there 3 addresses?
Residential Address: the address where you presently live
Vehicle Address: the address where your vehicle will be registered and used for property tax assessment (see NC County Tax Offices)
Mailing Address: the address where you'd like to receive your new registration card (and sticker at time of renewal)
Address Change During Renewal
You can edit the address information by selecting No, I've moved or No, it's changed and entering your new address.



Once you've entered your updated information, select Save and your address will be updated.
Address Change When it is not Time for Renewal
If your vehicle is not up for renewal, you can still change your vehicle registration online through myNCDMV by ordering a Duplicate Registration.
1. Click on Order a Duplicate Registration, Change Address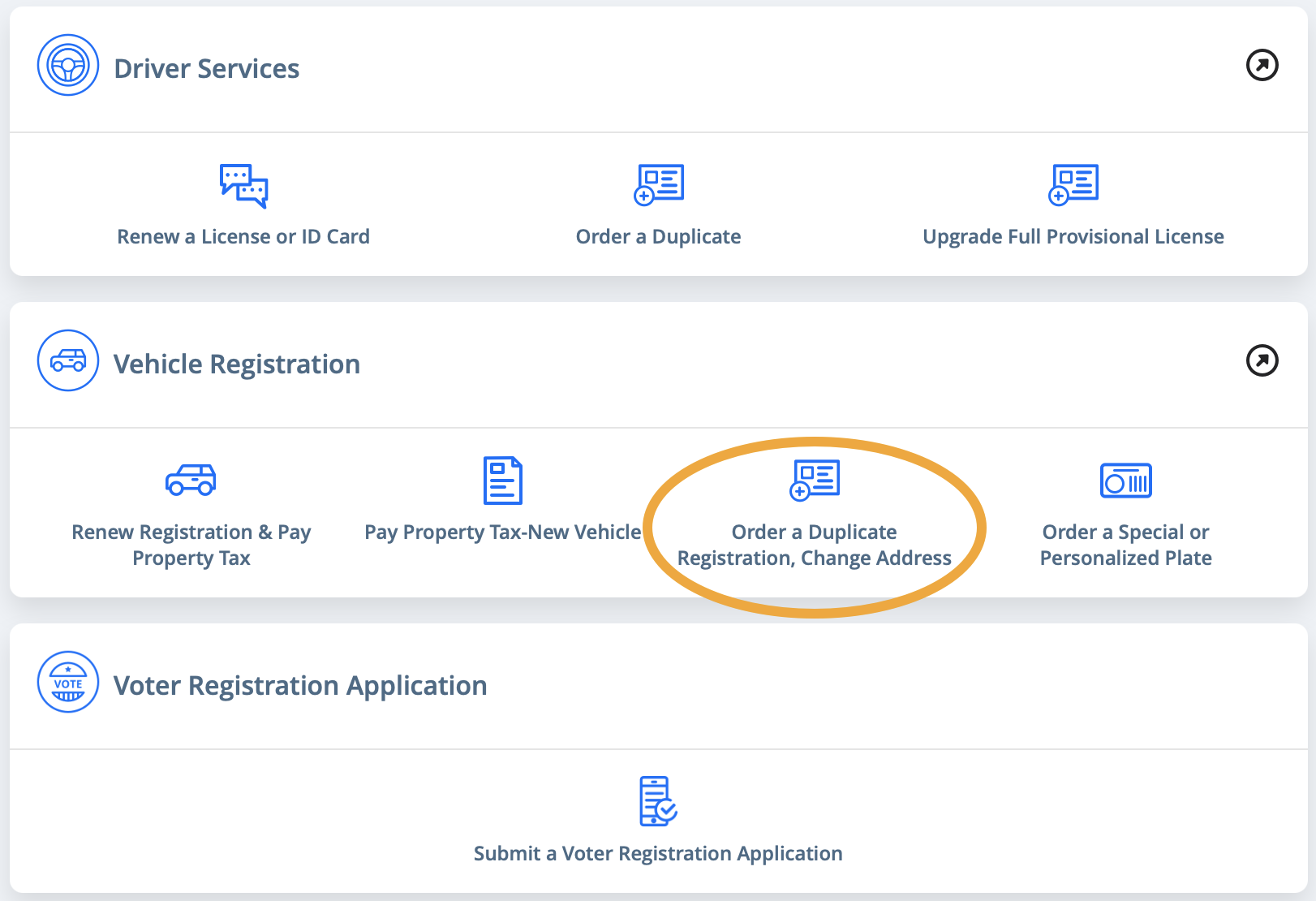 2. Enter your License Plate Number and last 5 of your Title Number and click Search
3. Confirm your vehicle information by clicking Yes
4. Edit the address information by selecting No, I've moved or No, it's changed and entering your new address for each of the addresses that needs to be updated
5. Continue through the conversation prompts to complete your order