Renew vehicle registration and pay property tax
North Carolina combines the billing of annual vehicle registration fees and vehicle property taxes so that they can be paid together on myNCDMV.
Note:
Renew registration and pay property tax online
1. Visit myNCDMV and or download the app for iOS or Android and click Continue to myNCDMV Services.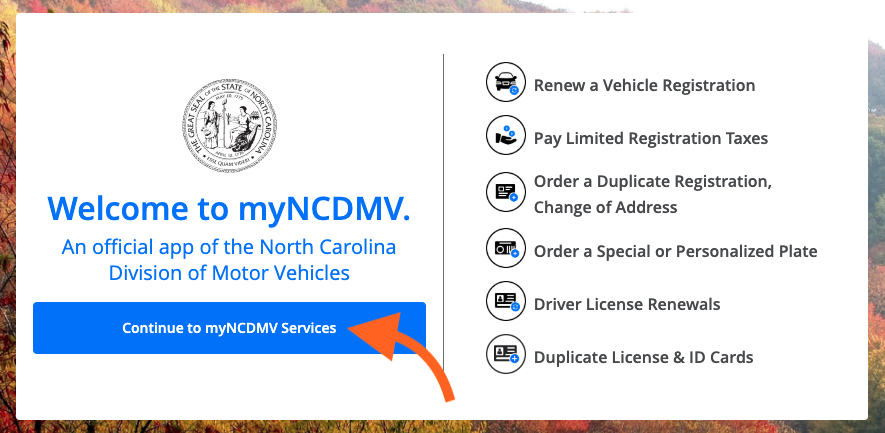 2. Create an account using your email address, Apple, Facebook or Google credentials, or Continue as a Guest (For more information, see Create a myNCDMV profile).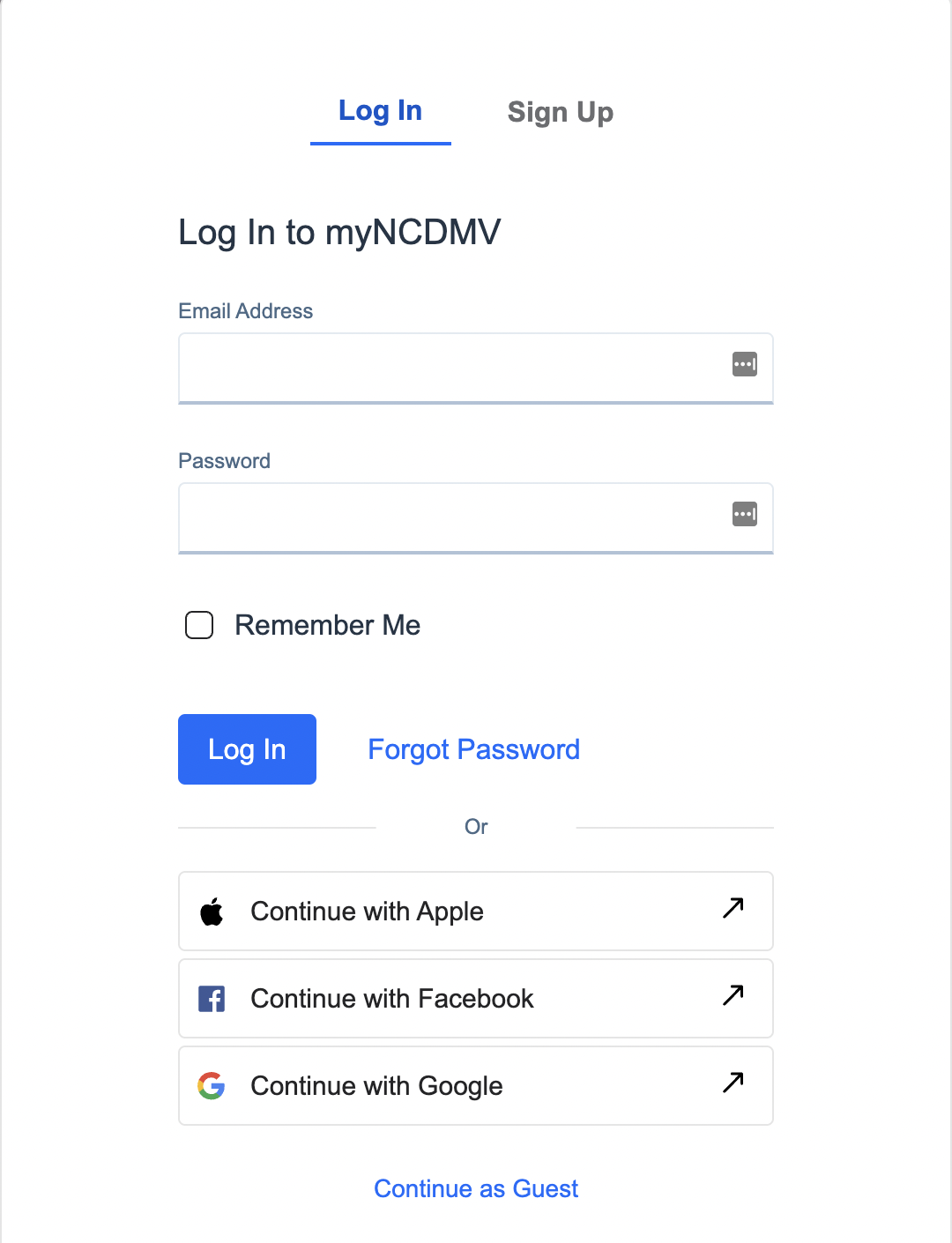 3. Click Renew Registration & Pay Property Tax.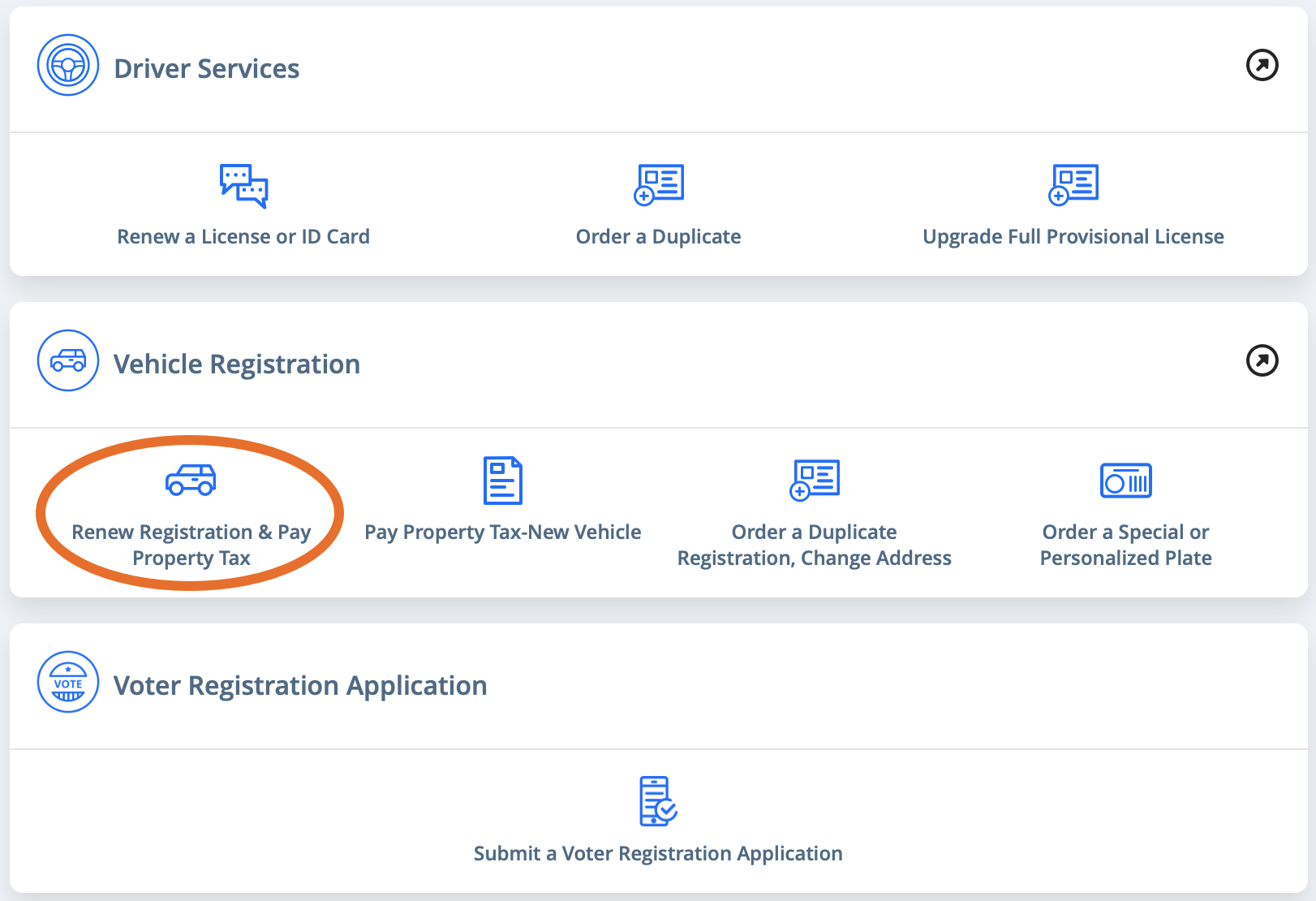 4. If you meet the requirements to renew, click Yes, let's renew. Then, enter your license plate number and last 5 of your title number and click Search.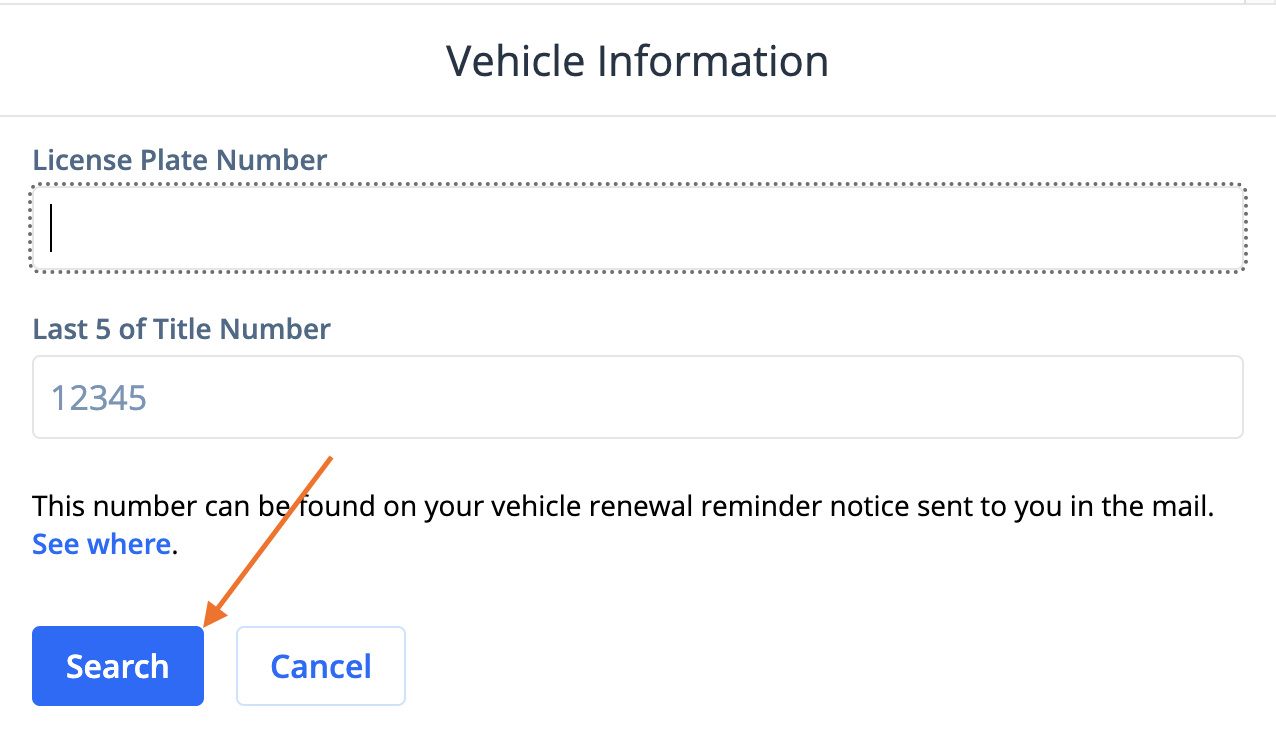 5. Confirm your vehicle information by clicking Yes.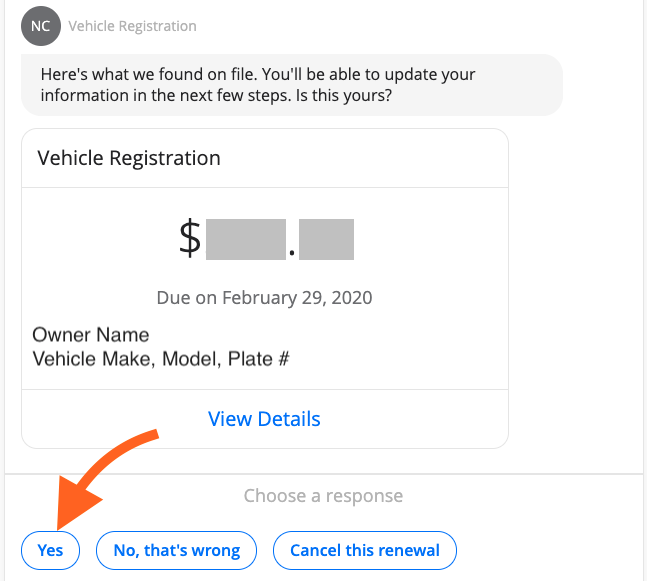 6. Verify, or if needed, update your insurance information and click Yes, that's right when ready.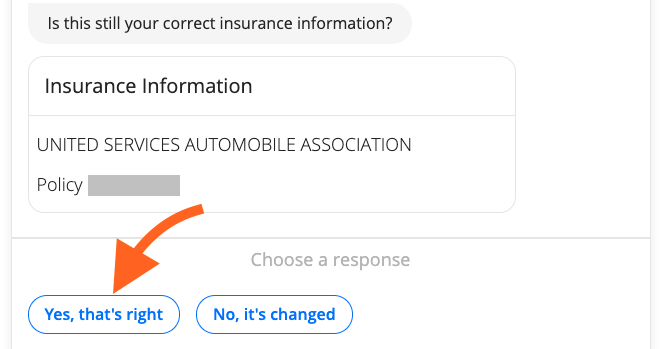 7. Confirm your Residential, Mailing, and Vehicle addresses.



8. Enter your contact information. Then, click Submit.
9. Review your Vehicle Renewal Summary and click Add item to cart if everything looks good.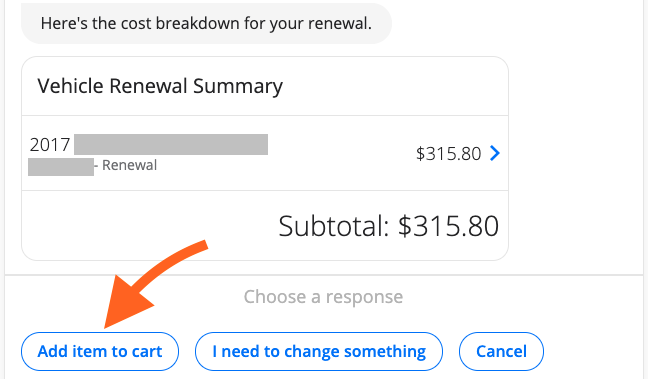 10. Click Go to cart if you don't need to add another item. Click I'll add something else if you need to renew another vehicle or need to make another purchase online through myNCDMV.

11. Enter your email address into the "Send Receipt To" box if you're logged in a guest. If you have an account, your receipt is sent to the email address that you use to log in to myNCDMV.
12. After clicking Go to cart, click Choose a Payment Method and enter a credit/debit card or link to a bank account.
Note: If you already have a card or bank account linked, it will automatically appear here. Click on the payment method to change or add a new payment method.
13. Click Pay $--.-- to finalize and submit your order.

Note: You will receive a payment receipt in your email and if signed in, you can also see it in the "Receipts" tab of your myNCDMV Profile (For more information, see Where can I find my receipt?).