Can I order a duplicate credential online?
Yes! All valid driver licenses and ID card are eligible for duplicates online through myNCDMV.
Note: You must have the following information to order a duplicate online:
Driver License or ID number
Date of birth
Social Security Number or Immigration Identification Number (for non-U.S. citizens)
If you do not know your driver license or ID number, you will need to contact the NCDMV directly for that information or go in-person to a local NCDMV office to order the duplicate.
You can contact the NCDMV at 919.861.3555 or with this contact form for your driver license or ID number.
How to order a duplicate credential
Follow the directions below to order a duplicate credential online:
1. Visit myNCDMV or download the app for iOS or Android and click Continue to myNCDMV Services.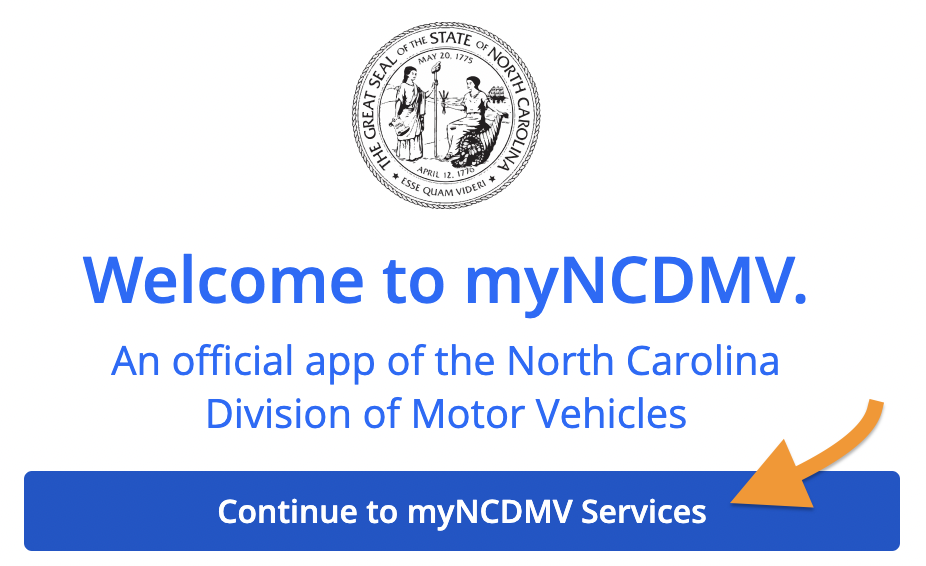 2. Log in or create an account, or continue as a guest (see Create a myNCDMV profile).
3. Once signed in, click on Order a Duplicate under the "Driver Services" section.

4. Read the conditions and select I understand and agree.
5. Enter your license number, birth date and then click Search.

6. Verify your identity with either your Social Security Number, I-94 or Alien Number. Enter the chosen information and click Submit.
7. Once the website locates your record, click Yes, that's it.
8. Follow the prompts to verify your information and then add the duplicate order to your cart, and then click Checkout and select a payment method.
9. Click the blue Pay $--.-- button to complete your payment.