I can't find my license, what should I do?
If you are unable to find your license, please contact the North Carolina DMV to confirm your license information so that you can locate your record on myNCDMV. You can contact them by calling (919) 715-7000, or with this email form.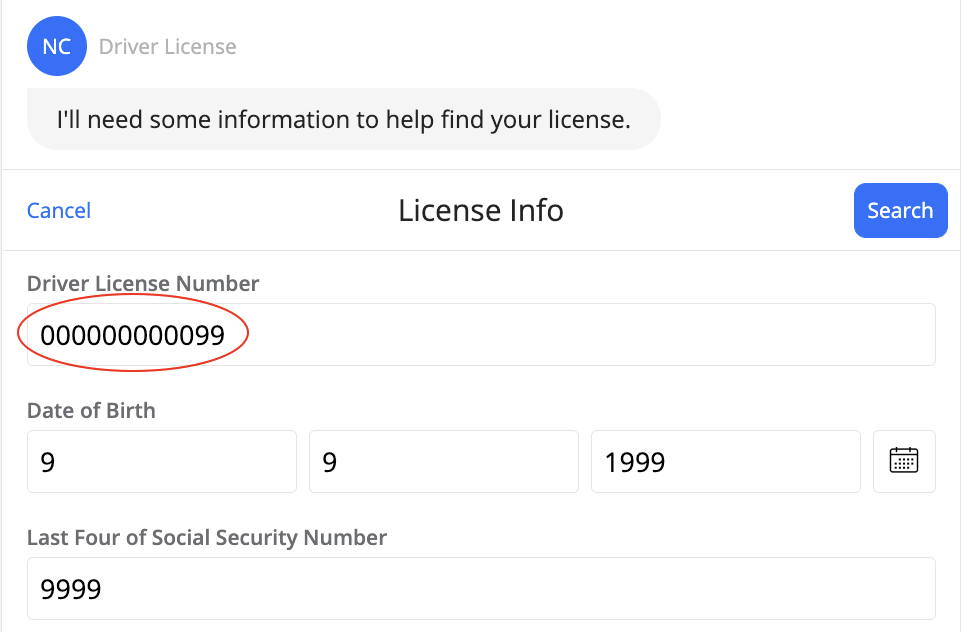 Note: If you are searching for your license, you may need to put the zeroes in front of the rest of your number. All NC driver's licenses are 12-digits long, so if your license number is less, you may need to add zeroes in front of your license number to reach 12-digits.