How to renew driver's license online in North Carolina?
Is your North Carolina driver's license set to expire within the next six months?
If so, skip the lines and time at the DMV this time around, and complete your North Carolina driver's license renewal online with myNCDMV.
So long as your Class C license is not more than two years expired, it has no restrictions other than Corrective Lenses and you have had no changes in vision in the last six months, you are eligible to renew online.
If you have special endorsements such as a motorcycle endorsement, they will persist to the new ID with online renewal.
How to Renew Driver's License Online in NC?
To renew online, you will need to know your license number, as well as other personal information such as birthdate and the last four digits of your social security number.
Once you have that information, Begin by going to myNCDMV or downloading the mobile app, then click on the blue Continue to myNCDMV Services button to get started. To create an account using your email address, click Sign Up. You can also use an Apple, Google, or Facebook account to sign in.
Residents do have the option to Continue as Guest. But with an account you can access official documents and past receipts, and also store your payment information to make future transactions even faster.
Once you log in, click on Renew a driver's license or ID to get started. Then enter your Driver License Number, date of birth, and the last four digits of your social security number to locate your record.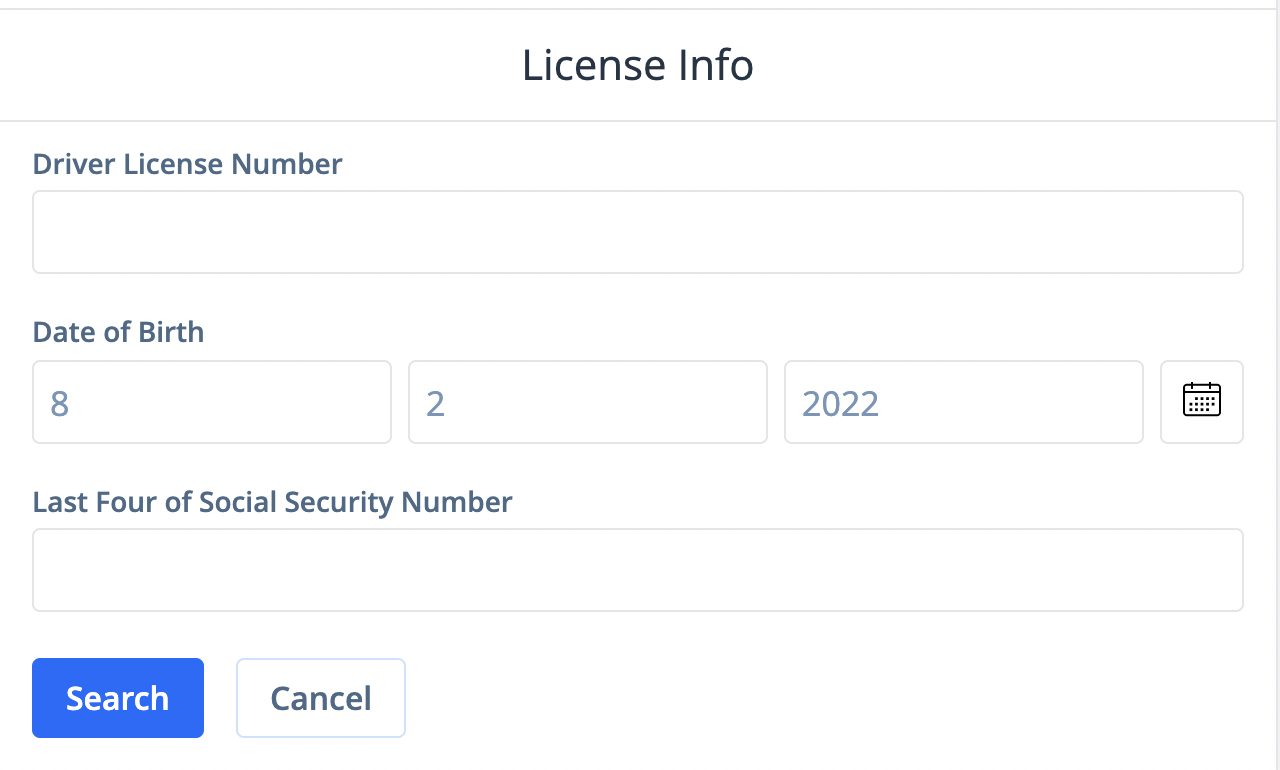 Next, confirm or update your mailing address. Unfortunately, you are unable to update your residential address during the renewal process. To do this, you will need to order a duplicate driver's license.
Before adding a payment method, you will be asked if you would like to also update your voter registration, though this is not required.
Once you have answered the necessary questions, you will add the renewal to your cart. Click Go to cart or click on the cart icon in the upper right corner of the screen to complete the order.
Complete Online Driver's License Renewal in Cart
In your cart, click Checkout. Then add a credit/debit card or link a bank account and then click the blue Pay $--.-- to submit the transaction.
Once complete, you will receive a receipt via email. In addition, another email will contain a Temporary Driving Certificate, which expires 60 days from when it's issued, and cannot be used as a valid form of ID outside of driving.
The myNCDMV platform, powered by PayIt, is a simple and secure digital DMV that allows residents to renew and order duplicate driver's licenses and ID cards, among other tasks.